Holiday homes
Have the freedom to holiday as and when you please, in your very very own tranquil retreat, nestled in one of the most idyllic villages in Worcestershire, from ONLY £16,950!
Harvington Lock Caravan Park offers a quiet picturesque location for the over 50s and is situated on the eastern outskirts of the attractive village of Harvington near Evesham. We are close to the A46 and M5. Its excellent transport links makes it easily accessible.
With golf, fishing and boating facilities on the doorstep the site offers peace and tranquility for your weekend break or extended summer stay.
Ownership at Harvington Lock gives you the freedom to come and go as you please. You can take off easily, even at short notice, visiting again and again, season after season, year after year.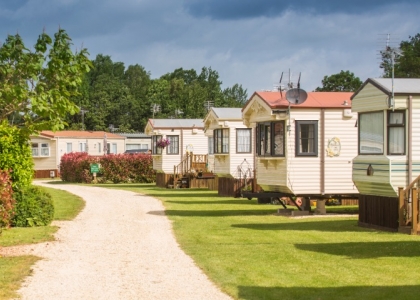 Homes for sale
If you fancy the idea of your own private retreat in the heart of the countryside then locations don't get much better than Harvington. As an owner you're welcome to visit as often as you wish during our season that runs from March through to November. Whether you have two days or two weeks to spare the park is at your disposal.
See more